Donations to Queen of the Holy Rosary School help support and enhance educational experiences for all of our students. Many of our school goals are obtained with donations from our generous families, alumni, community and business partners. Monetary donations are not the only way you can help; donations can also include: classroom materials and supplies; books and supplemental printed materials; and your time.

Queen of the Holy Rosary School welcomes any time you have to offer whether it be recess duty, lunch prep and clean-up, substitute, etc.  If you would be interested in helping out at school please call the office at 608-565-2341.

Looking for a way to help our school with little to no effort?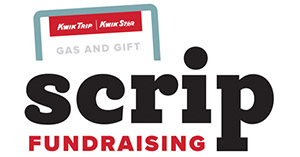 Contact the School office to make your Scrip purchase.  We pre-order scrip cards every three months. 
Interested in purchasing Scrip?  Fill out the scrip form and return to school with your payment.  We will order the cards and have them in a few short days.
Thank you for supporting Queen of the Holy Rosary School!