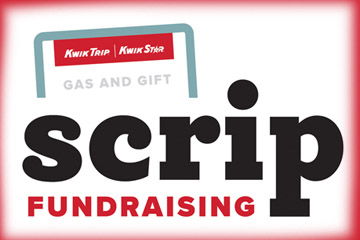 We all buy Kwik Trip, so why not get a kick back for our school?
Scrip cards can be used for in store purchases or fuel.  They make great gifts for birthdays, Christmas or just because.
It's easy.  Fill out the scrip form indicating how many Kwik Trip Cards and for the amount(s) you want.  Return the form to school and in a few days we will have the cards available for you.
In need of a card now?  The school office has a small supply on hand.  Just visit the school office and we will be happy to assist.
The Kwik Trip Scrip Program sells the cards to our school at a discount, and the school then sells the cards at face value and keeps the profit.  It's a win win.  You have nothing to lose.